SHINKOYOKAIUN will provide accuracy, speed and safety in all of your customs duties.
Utilize our long experience and achievements since our establishment in 1959. Our logistics expert will take the customer's position and eliminate waste, waste, and unevenness, and support efficient and optimal logistics.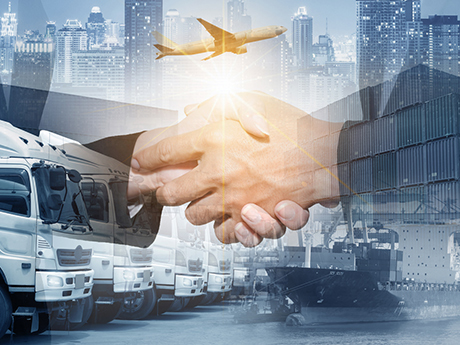 NACCS
NACCS is a system processes on-line procedures for customs and other related administrative agencies and related private business for ships and aircraft entering and leaving the port and cargoes to be imported and exported. In the former NACCS, Air-NACCS, which handles air cargo, etc., and Sea-NACCS, which handles sea cargo, etc., were operating as independent systems. In response to the renewal of the Air-NACCS in February 2010, the system was reviewed to integrate Air-NACCS and Sea-NACCS, and the port EDI system managed and operated by the Ministry of Land, Infrastructure, Transport and Tourism and the Ministry of Economy, Trade and Industry The related ministries and agencies systems, such as JETRAS, which were managed and operated by NACCS, have also been integrated into NACCS and started operating as a new NACCS. New NACCS aims to improve convenience as a platform system that comprehensively manages logistics information at ports and airports by adding shippers, shipping companies, NVOCCs, etc. to participants.